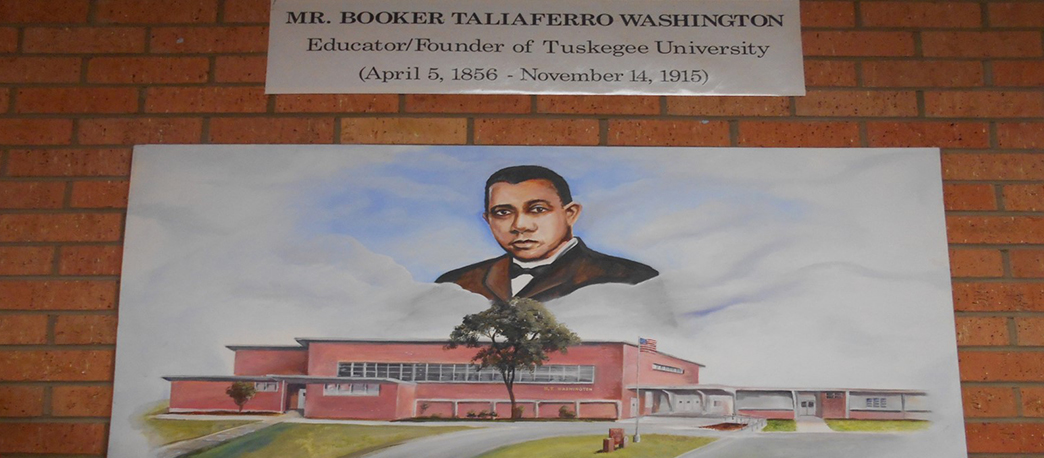 The Booker T. Washington Middle School was originally named the Toulminville Junior High School. The school opened in September 1954 with Wayman R.F. Grant as Principal. The school, with twenty-nine classrooms, a library, cafeteria, and other facilities, accommodated students in grades three through nine.
In 1955, the school's name was changed to Booker T. Washington in honor of Dr. Booker T. Washington, Jr., founder of Tuskegee University, and the first black chosen to the New York University's Hall of Fame.

Congratulations Ms. Martin!!
Meet Washington's Teacher of the Year, Ms. Kesia Martin. She has been with the BTW family for 3years. She loves what she does and is truly deserving of this award. We are very grateful for a marvelous 7th Grade English Language Arts teacher!!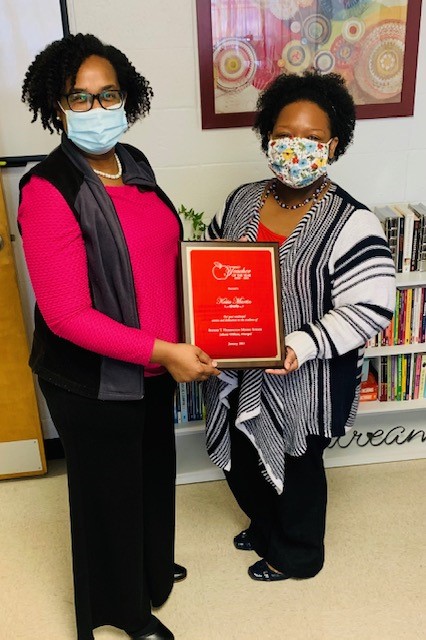 (left) Ms. Martin (right) Ms. Williams
Alabama Broadband Connectivity for Students
The Alabama Broadband Connectivity for Students, or ABC for Students, is an initiative from Governor Ivy to provide home internet access to low income families throughout Alabama. MCPSS qualifies as Community Eligibility Provision (CEP) district which allows all of our students to receive both free breakfast and lunch. Based on this determining factor, being a CEP district, vouchers being mailed this week to all students' home addresses in our district. However, the vouchers will ask for households who do not qualify based on income not to submit the voucher to allow the funds to be used for those families in need of internet connectivity.